Sun Life Insurance Company Claims Denial Attorney
Denial Claims Attorneys Against Sun Life Insurance Company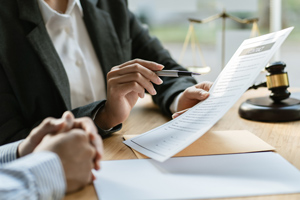 Sun Life Insurance Company of Canada (a division of Sun Life Financial) offers group disability and group life insurance services for clients across the globe. Established in 1865, Sun Life is known for underwriting short-term disability (STD), long-term disability (LTD) and group term life insurance. If you are a disability policyholder and your benefits have been delayed or denied by Sun Life or another major insurance company, our Sun Life Insurance Company Claims Denial Attorney at Pillsbury & Coleman, LLP, will represent your interests in your claim.
We represent clients in San Francisco and throughout Northern California in disability insurance claims. Our firm is entirely dedicated to representing policyholders and we are committed to achieving favorable results for our clients.
California Lawyers Sun Life Insurance Company Claims
Sun Life, like many insurance companies, has been known to wrongfully deny benefits to disabled individuals. We took Sun Life to trial for our client disabled due to an aortic dissection and Marfan syndrome, and recovered all of our client's disability benefits. Whatever the reason for your denial, the team at Pillsbury & Coleman, LLP, has the skills to take on your claim.
Disability claims can be complex. Your attorney must fully understand the strategies that can be used to persuade the insurance company to provide benefits and have a proven track record. The lawyers at Pillsbury & Coleman, LLP, have obtained multimillion-dollar verdicts and settlements for disabled policyholders and have handled some of the most complex disputes in the state. We understand confusing policy language that is often used in Sun Life disability policies and are familiar with the tactics that are needed to counter the unreasonable demands that the insurance company will make.
Contact A Trusted Sun Life Insurance Company Claims Denial Attorney Today
To schedule a free initial consultation with one of our lawyers, please call our office at (415) 433-8000 or contact our team online. We have experience in ERISA litigation, life insurance denials, disability insurance claims and many more.