Eric K. Larson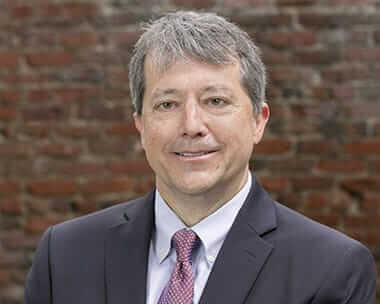 Eric K. Larson, Special Counsel
Phone: (415) 433-8000
Fax: (415) 433-4816
Eric ("Rick") Larson represents clients in insurance coverage and bad faith matters. He has more than 20 years of experience representing defendants in motion practice, trial, alternative dispute resolution, and appellate practice, primarily in complex commercial litigation and class actions, and now brings that specialized expertise to representing insureds.
Highlights
Successfully negotiated time-pressure settlement of Builder's Risk claim in face of difficult fact issues and policy exclusions in favor of insured.
Defended against multiple nationwide class actions for wage and hour violations in the travel industry.
Successful defense of a class action arising out of one of the largest Ponzi schemes in California.
Responsible for devising the strategy for and writing of the key "do or die" briefs.
Representative Cases Examples
Prevailed on summary judgment, establishing the duty to defend and the insurer's liability for defense for a manufacturing company that was denied a defense under a fiduciary liability policy against a claim by former executives for health care benefits.
Successfully represented homeowners against an insurance company that refused to pay for complete remediation of a landslide. Obtained payment of 100 percent of claim, including reimbursement of attorneys' fees paid by our client.
Obtained millions of dollars under property policies for local hotel with severe construction defects.
AREAS OF PRACTICE
EDUCATION
University of California at Los Angeles School of Law, Los Angeles, California
University of California, Berkeley
BAR ADMISSIONS
California
U.S. District Court Northern District of California
U.S. District Court Eastern District of California
U.S. District Court Central District of California
U.S. District Court Southern District of California
U.S. Court of Appeals 9th Circuit
PROFESSIONAL ASSOCIATIONS AND MEMBERSHIPS
San Francisco Bar Association
American Bar Association
PRO BONO ACTIVITIES
California Alumni Association
Commitment to the Community
Coach, girls and boys youth basketball