San Jose Insurance Bad faith Lawyer
Compassionate Insurance Bad Faith Lawyers Representing San Jose, CA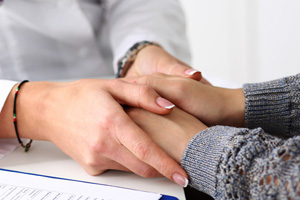 The position of the law is clear on how insurance companies should conduct themselves with clients while providing them with insurance services. They have a duty of care to maintain good faith practices with their clients while working with them. A San Jose insurance bad faith lawyer at Pillsbury & Coleman, LLP is competent and experienced in ensuring that insurance companies that deal in bad faith do not get away with it.
These people are, after all, buying into a promise that should things go south with them, their insurance policy providers will make them whole. They are in essence, buying peace of mind and an assurance of the future.
If your insurance company fails in this duty of care to you, then you have every right to hold them responsible. All you need is a team of expert insurance bad faith lawyers on your side.
We can help you prosecute them on an offense claim and a standard contravention claim on your contract. We will even take things a step further and seek punitive damages if their conduct was especially flagrant. Reach out to us at (888) 433-8335 to get started on your bad faith claim.
Examples of bad faith practices
Some common examples of bad faith practices insurance companies engage in are:
Refusing to confirm or deny your claim coverage after receiving proof of loss
Refusing to pay off covered claims because liability and damages were poorly investigated
Placing discounts on claim coverage without providing any explanation
Attempting to settle a claim for less than it is worth
Altering your policy without giving you notice or getting your consent
Dragging their feet when evaluating damages
Using unlawful and deceitful techniques for investigation
Advising you not to appoint a lawyer, or threatens you with non-payment.
Making you jump through hoops by making excessive and unreasonable requests for documentation to support your valid claim
Baselessly contesting the value of your loss or liability
Treating you as an adversary because you chose to be represented by your attorneys
Canceling your policy because you made a claim when you were not at fault (as in the case of vehicular accidents)
Denying your health benefits because the required payments were high
Intentionally misinterpreting the language of your insurance policy
What you should do when your insurance company deals in bad faith
Your first line of action should be to reach out to a competent and experienced San Jose bad faith lawyer. When you retain our services, we will do the following:
Review your insurance contract
We will go through the contract with a fine-tooth comb to establish that your insurance contract has been violated. We will check to be sure that your claim is covered under the terms of your contract.
Keep logs on your claim
We will help you to prove the validity of your claim and that it falls within the terms of your policy. To do this effectively, you will need to gather every document you have that pertains to the insurance company. This will include pictures you provided to the insurance company, reports, receipts, estimates, and correspondence.
Request a review of the denial and make final demands
We will give the insurance company a chance to change their minds about denying your claim. If they still refuse, we will make a final demand, asking that they settle your claim appropriately. They have between 15 and 60 days from when we make the demands to pay the claim.
If they still refuse to settle the claim and the time lapses, we will initiate a bad-faith lawsuit. We will include additional claims such as fraud, breach of contract, and negligence.
We will also seek compensation under the policy and damages for their dealing in bad faith. At this point, if they decide to settle the claim, we may counsel you to reject the settlement unless it is substantial enough to warrant us terminating the lawsuit.
Let us help you make your insurance company pay for dealing with you in bad faith
Reach out to us today at (888) 433-8335 to schedule a free initial consultation and let's get started on your case. We are dedicated to our clients' well-being and have the compassion and determination to fight your case for you until the end.